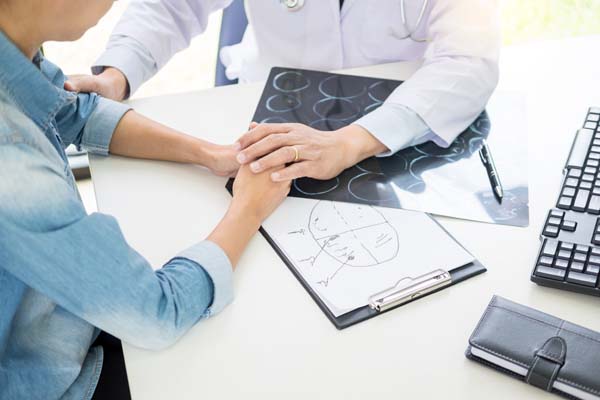 Your primary care doctor should be your go-to resource for maintaining good health and wellness. You cannot get away with visits every several years or only making appointments when you are sick. Regular checkups are crucial to assess any changes you need to make to your diet, exercise routine or other habits. Your doctor will also recommend blood tests on occasion. How frequently you have them and what types of test you get will depend on various factors. Your doctor will then review the results with you and guide you on the next steps.
What happens at a wellness appointment?
Ignoring visits to a family medical doctor can be detrimental to one's health. A person may have a serious condition and not even know it without a doctor's diagnosis. Children and adults should have yearly checkups to check vital signs and screen for any potential concerns. A typical wellness visit could include the following tests and procedures:
In-depth physical examination
Blood pressure check
BMI check
Glucose level testing
Blood test
Blood test frequency
A blood test may or may not be necessary at every primary care checkup. The doctor will determine whether the patient should have one depending on whether there are any suspicions of specific health conditions. There are other factors that play a role in how often a person should have a blood test. The doctor will discuss any concerns with the patient and will also explain why or why not the person is getting a test.
Medical history
A person's health history is critical in whether they will have a blood test. If a patient is diabetic or anemic or has kidney or thyroid problems, the doctor will likely order blood tests at every annual exam. The more health issues a person has, the more often blood tests will be necessary. Many patients undergo testing as often as monthly or even more frequently. Conversely, a person in good health can go a few years between blood tests.
Age
Doctors prefer to recommend blood tests to older patients once a year too. As people age, their risks for many health conditions and problems increase. Blood tests can help identify these before they become too serious to control. Older patients with significant health problems may have a blood test at every appointment.
Primary care for inactive patients
Patients who live a sedentary life are prone to health issues such as diabetes and heart disease. A few blood tests a year can help the doctor and patient control these conditions more effectively. As a person's activity level increases, the doctor may order fewer and fewer blood tests. These tests can eventually occur annually instead of monthly.
Get on top of it
It is important not to view a blood test as an annoyance but instead to welcome it as a chance to assess your health. A blood test will not always reveal bad news. Often, the tests will rule out some illnesses and diseases. Follow your doctor's directions and undergo testing as frequently as you need it.
Request an appointment here: https://encompasscarelv.com or call Encompass Care at (702) 514-4295 for an appointment in our North Las Vegas office.
Check out what others are saying about our services on Yelp: Primary Care in North Las Vegas, NV.
---
Related Posts
December 2, 2022
If you need a sports physical to participate on a team this season, you do not necessarily have to look to a primary care physician only. You might be able to get …