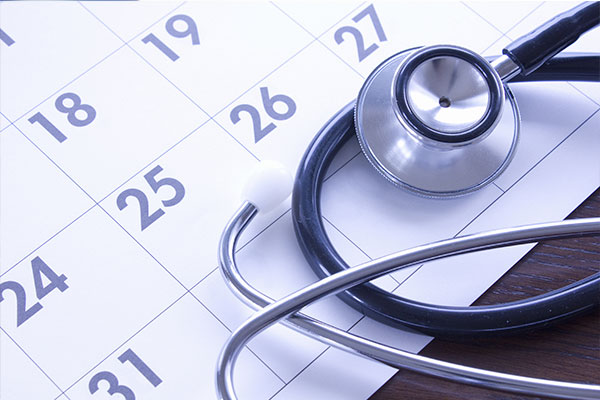 There is no need for appointments or long waits at our walk-in clinic near North Las Vegas. We offer health services to people with minor medical problems or those who want a simple checkup. Compared to the emergency room, walk-in clinics usually provide shorter wait times and better prices.
You are likely to find a walk-in clinic near the places that you collect your prescriptions or do your grocery shopping. How nice would it be to stop by a walk-in clinic between errands? Well you can, which is why you should find out more about the walk-in clinic near North Las Vegas.
What is a walk-in clinic?
As the name suggests, a walk-in clinic takes patients without appointments. They are meant for people with minor illnesses and injuries. In addition, they are a convenient alternative for people who want routine medical services like an annual wellness check. Instead of booking an appointment with your doctor or sitting in a waiting room for hours, you can go to an urgent care clinic and get treatment quickly.
Here are some of the services our walk-in clinic provides.
Treatment of minor injuries
If you sustain a localized burn or a small cut, you should get immediate treatment at a walk-in clinic. You will find virtually no lines at the clinic, and you will have your injury tended to by experienced medical professionals.
A walk-in clinic will treat any injury that is not extensive or life-threatening. At the clinic, you can also get a prescription for any medication that you need. The doctor or other staff members may ask you to return for a follow-up visit.
Treatment for minor illness
If you have a common infection like the flu or strep throat, you can seek treatment at an urgent care center clinic of hoping your doctor has an available time slot to see you.
At our walk-in clinic near North Las Vegas, you will get some tests done to determine the actual cause of the illness. Then the staff can determine the best treatment method and prescribe medications. If they think your illness is serious, they will refer you to the proper specialist.
Immunizations
Walk-in clinics are a convenient way to get your flu shots without having to drive all the way to a doctor's office.
Many walk-in clinics also offer shot for diseases like:
Tetanus
Hepatitis B
Diphtheria and whooping cough, which can be prevented with the Tdap vaccine
Many walk-in clinics also provide travel vaccines as well as less commonly administered immunizations. You can call our clinic to learn our pricing for these vaccines.
Lab tests and medication
If you need a new prescription after your refills run out, you can visit our walk-in clinic near North Las Vegas. Our staff will review your health history and can write a new prescription for you.
We also offer basic lab tests instead of making you go to testing facilities. This speeds up the process since we do not have to wait for the results to be delivered to us. It also stops you from having to go from place to place for treatment.
Annual physicals, work related exams and other medical screening
Instead of seeing your regular doctor, you can get a routine wellness checkup with us. We also provide medical screenings for work, to play sports or to be able to participate in some other kind of activity. Many people wait until the last minute to get these physicals done, and your doctor may not have same-day availability.
Visit our clinic near North Las Vegas
There is a simple way to get excellent and quick healthcare. If you are not sure if we provide the service you need, you can call our office to get more information. Our friendly and helpful staff at the clinic will give you clear information about our services.
Call us today at (702) 514-4295 for more information from Encompass Care.
Check out what others are saying about our services on Yelp: Read our Yelp reviews.
---
Related Posts
June 24, 2020
Urgent care centers not only treat those who are currently in need of professional medical services, but they also educate people on how they can avoid needing to go to the center in the first …