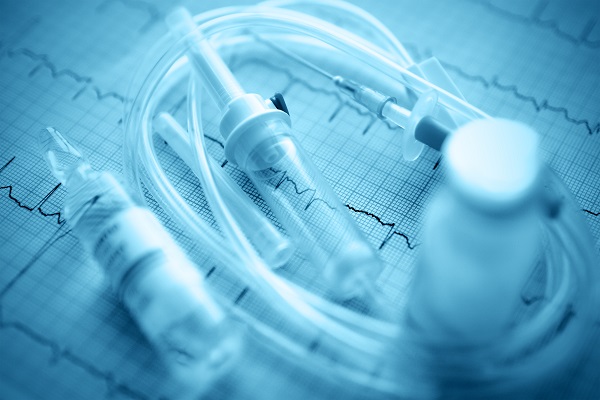 Should you go to the ER or an urgent care facility? This is a question that many people ask when illness or injury hits. Because life is full of mishaps and imperfections, you will need medical care at some point. Some problems require immediate care, while others can wait for a few days to address. Your family doctor can also diagnose and treat ailments, but there are times when an urgent care facility is the right place to go.
ER vs. urgent care clinics vs. family doctor
For medical help, people have multiple options to turn to. The decision depends on the illness or injury, what part of the body is affected and how severe it is. Emergency rooms are open 24/7 and can handle life-threatening situations. People should go here for the most serious cases. Urgent care is good for more moderate situations when the doctor's office is closed. Patients should visit the primary care physician for regular checkups and minor illnesses.
Closing time
Sickness and accidents do not take a rest in the evenings or at the weekends. Like many businesses, doctors' offices close at night and on Saturdays and Sundays. For issues that are not life-threatening but where the patient does not want to wait until the next business day, urgent care clinics are a good choice. These facilities usually do close late at night, however.
Routine illnesses
Ordinary illnesses and injuries such as sore throats, sinus infections, earaches, headaches, stomach aches, sprained ankles and the flu hit just about everyone. When a patient needs treatment for these, urgent assistance can help. Urgent care facilities can get patients in and out quickly and do not cost as much as the ER. Doctors here have the training and knowledge to diagnose and treat all parts of the body.
Lingering problems
For minor issues, many people fight through the discomfort and annoyance. However, when the symptoms drag on for days or even weeks, it is a good idea to go to an urgent care facility. The doctor can identify the problem and prescribe the appropriate medication to speed up the healing process.
When not to go to urgent care
On some occasions, the patient should call 911 or immediately go to the emergency room. Urgent care clinics are not equipped to handle more serious issues. The staff would send the patient to the ER anyway for life-threatening matters. Patients who are having a hard time breathing or who are bleeding profusely should go to the ER. Also, a person with chest pain and who is at risk for heart disease should seek emergency care right away.
Know the difference
The better understanding you have about urgent care facilities, the more effective your treatment and care can be. Make sure you know when it is appropriate to go to these facilities and when the ER is the right choice. You can have peace of mind knowing your well-being is in good hands. Find out where the nearest urgent care center is so that you can be prepared when the need arises.
Request an appointment here: https://encompasscarelv.com or call Encompass Care at (702) 514-4295 for an appointment in our North Las Vegas office.
Check out what others are saying about our services on Yelp: Read our Yelp reviews.
---
Related Posts
June 24, 2020
Urgent care centers not only treat those who are currently in need of professional medical services, but they also educate people on how they can avoid needing to go to the center in the first …