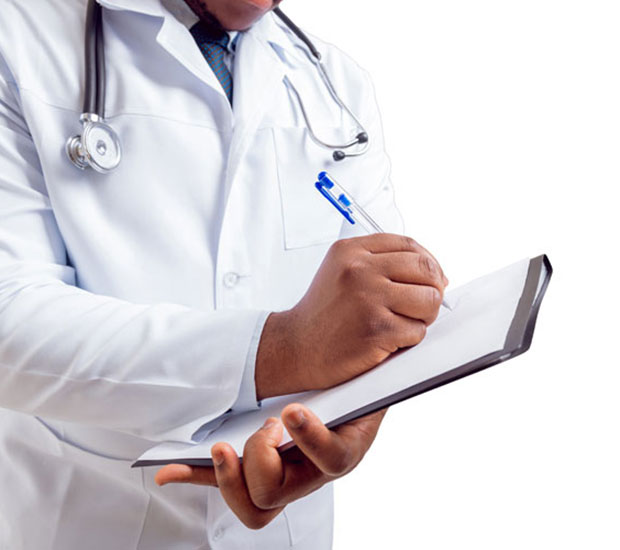 Walk-In Clinic
North Las Vegas, NV
Encompass Care is a walk-in clinic for patients who need medical attention and are unable to receive the proper attention from their regular primary care physician or do not want to wait several hours at a hospital. While we also offer primary care and can schedule appointments, we understand that sickness or injuries can be sudden and do not operate on one's schedule. Thankfully, we can offer immediate care by taking walk-in appointments. Depending on the patient's condition, we can have the patient in and out within an hour. However, this can vary on certain factors. You may not be able to avoid unexpected illnesses and injuries in life, but you can avoid long waits in an emergency department by visiting Encompass Care.
Our new prices are as follows:
Established Patients w/appt-$100
Established Patients wo/appt-$105
New Patients w/appt $120
New Patients wo/appt $125
From the moment a patient visits us to even after the patient leaves, we provide high-quality care and ensure the patient is able to continue whatever necessary treatment after visiting us.
We can address a variety of conditions, including:
Treating sprains and broken bones
Repairing cuts the require stitches
Treatment for burns, insect bites, rashes
Evaluation of colds, coughs, sore throats, ear aches, flu symptoms, sinus problems
Physicals for school, sports, camp or work
Drug screens
As a walk-in clinic, we understand that even minor health problems, such as a cold, can become cumbersome and interrupt one's regular function. We can examine the patient's condition and offer treatment recommendations for the best course of action. Our goal is to treat patients with a high level of professionalism at an efficient pace. Depending on the condition, we can have patients in and out with the necessary treatment in under an hour.
WE ACCEPT WALK-INS
In the instance of a walk-in appointment, we have a team member at the front desk ready to help you get the care you need. We will make sure you have everything you need to streamline the process. We not only have paper copies of the new patient forms in our office, but we also have online versions of the forms you can fill out beforehand. We will get you in to see the doctor as soon as we are able. If you are struggling with an illness or health condition that makes everyday functions difficult, do not hesitate to visit our clinic as soon as possible. Patients can schedule appointments ahead of time or walk in as needed.
We understand that schedules can be hectic with work, school, sports teams, extracurricular activities, family gatherings and more. Due to this, some patients may not be able to clear a specific amount of time in a schedule or match the schedule of a medical treatment center. We also understand that accidents happen and illnesses do not wait for the patient to be ready to get sick. Fortunately, patients can walk into Encompass Care without a pre-scheduled appointment. We will examine and treat the patient as soon as we are able. Once we diagnose the patient's condition, we can administer or prescribe a treatment that works for the patient's needs.
Our goal is to help you receive the necessary treatment in an efficient manner that allows you to begin the path toward normalcy. In some cases, the conditions we treat are not immediately life-threatening but can make life difficult. Some patients may attempt to treat the symptoms on their own, without understanding the actual issue. Other times, patients may feel silly at the aspect of taking their condition to a hospital; even though they need treatment regardless of the condition. We are here to help patients with medical conditions ranging in severity. By choosing to visit our clinic, you are walking into a facility with the necessary tools and skills to offer the necessary treatment for your ailment.
THE NECESSARY TOOLS ON-SITE
At Encompass Care, we have the necessary machines on-site to help uncover the root cause of a patient's condition. This includes an X-ray machine, lab draw machine and ultrasound. Patients will not have to worry about leaving more confused than when they arrived or having to visit an alternative place for part of their care. If necessary, we will take blood samples, X-rays or ultrasounds of the patient to help find the necessary treatment. Our technology is efficient and will help complete the task of finding the root cause of a patient's pain so we can find the alternative treatment.
Instead of having to wait for your lab results to return from another location, we can get you the lab results as quickly as possible on-site. We can also continue to monitor a patient with follow-up visits if necessary. Our goal is to be able to efficiently treat our patients in order to send them on their way with a solution to their condition as soon as possible.
Related Posts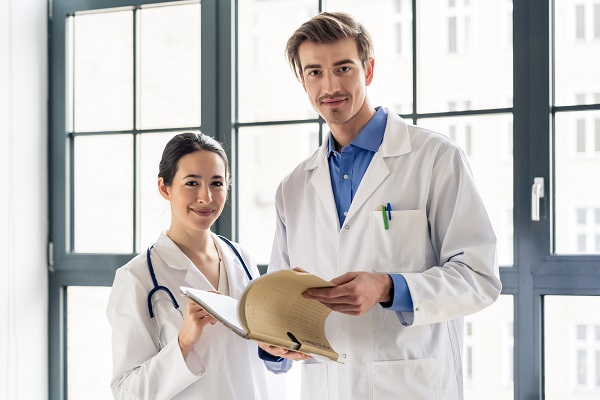 Your primary care doctor is a valuable resource for keeping you healthy. Regular appointments with your doctor are important for both the prevention of illness and the management of your health. In this article, we'll take a closer look at the benefits of seeing a primary care doctor along with three key signs it may…